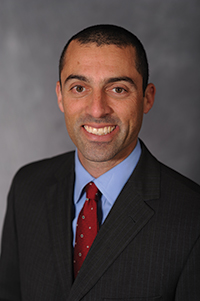 David joined the Los Angeles Sports Council and Southern California Committee for the Olympic Games as President and Chief Executive Officer of both organizations in December 2018 after a 22-year career in the Los Angeles Dodgers organization. With the Dodgers, he worked in every revenue producing department, most recently as Vice President of Global Partnerships, after spending 10 years as the Vice President of Ticket Sales. Under his leadership, the Dodgers achieved the highest attendance in Major League Baseball for five consecutive seasons.
David is a leading expert in sports marketing, ticket policy, pricing and promotion, as well the development of unique product offerings. He frequently shares his expertise, delivering presentations and lectures at industry events and meetings, in addition to university undergraduate and graduate sports business programs.
David also serves as a Director for Team Prime Time, a non-profit program for at-risk children from low-income areas of Los Angeles. He earned his Bachelor of Arts degree in Communication from the University of California, San Diego, where he played on the school's nationally ranked baseball team.