J. Eugene Salomon, Jr.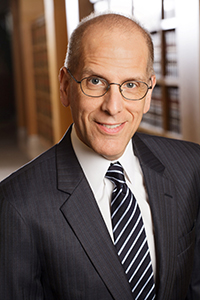 J. Eugene Salomon, Jr. -- Chair of the Board of the Southern California Committee for the Olympic Games

Gene's Olympics odyssey began when attending the Montreal Games in 1976.  He has attended a total of five summer Games (Montreal, Los Angeles, Barcelona, Atlanta and London).  He began serving SCCOG during the bid process for the 2016 Games and joined the Board in 2008.

Gene is an avid cyclist and lives in Beverly Hills with his wife Danielle, and their two daughters.  

When he's not tending to SCCOG matters, Gene is the managing partner of Gang, Tyre, Ramer, Brown & Passman, Inc. and practices law in the music department.  Prior to joining what was then Gang, Tyre, Ramer & Brown in December 2000, Gene spent thirteen years at Mitchell Silberberg & Knupp, where he was the partner heading its music practice.  Gene represents numerous multi-platinum and GRAMMY-award winning recording artists.  He has advised technology companies in connection with music industry and rights issues and has advised clients involved in potential acquisitions of sports franchises in the US and Europe.

Gene earned a B.S. in Economics in 1984 from The Wharton School of the University of Pennsylvania and a law degree from the University of Southern California Law School in 1987 where he was a member of USC Entertainment Law Society and a Staff Member of Southern California Law Review.